Vibration`s Jessabelle machte in Texas , USA , 2 finals.

CFA "Grand Champion Mericat Some Like It Kinky of Vibrations"
war sehr erfolgreich auf ihrer ersten CFA Show Kassel/Deutschland.
In allen 6 Ringen bekam sie Best of Breed und Best of Division.
2x 3rd Best Shorthair Champion - 1x 3rd Best AB Champion.
"Mary" , wie wir sie rufen , wurde auch Regional Winner.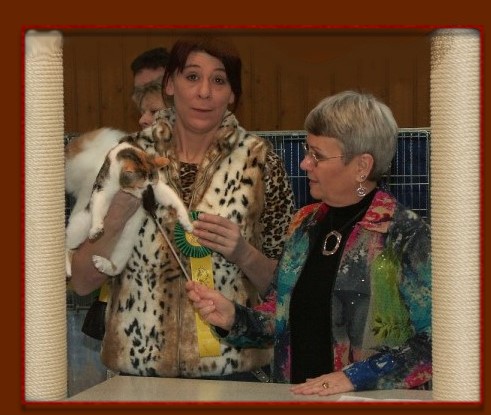 Becky Orlando gab "Mary" 3rd Best Shorthair Champion
und 3rd Allbreed Champion.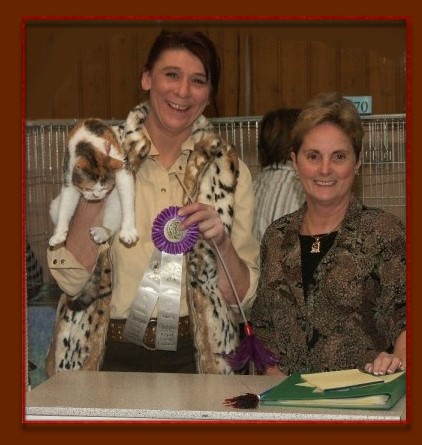 Pam Delabar gab "Mary" 3rd Best Shorthair Champion

Champion Mericat Luna Sea of Vibrations